Holly Golightly And Her Band
sold out!!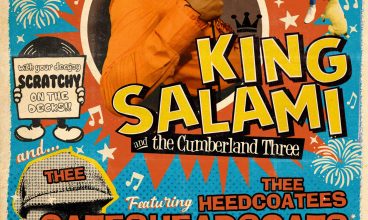 The Gatesheadcoats / DJ Scratchy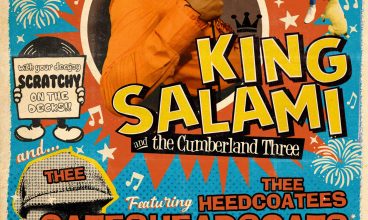 The Gatesheadcoats / DJ Scratchy
The long-standing spiritual home for all things garage, trash beat, rock & roll, country, blues, R&B, freak folk, and psych rock.
What's Cookin' has been something of a movable feast over the years. We arrived more or less fully formed in 2004 when we started putting on shows at The Plough in Walthamstow, before moving upstairs at The Sheep Walk in Leytonstone for some truly legendary shows (The Jim Jones Revue / Scott H Biram / The Black Diamond Heavies / Billy Childish / The Nightingales.) We stayed there several mad years, whilst also staging shows at The North Star in Leytonstone, Arch 1 in West Ham, and hosting the popular yearly What's Cookin' Sunday Picnics in Henry Reynolds Gardens in Leytonstone.
Somewhere along the line we also launched Stove Pony Records with our friends at Mule Freedom, releasin g a series of albums featuring acts who had performed at What's Cookin'. We had a couple of years combining running the club with managing the pub at The Birkbeck Tavern in Leyton, but soon realised we wanted to concentrate on the music…
The Broken Family
Band
BJ Cole
Martin Stephenson
Bobby Bare Jr
Jesse Dayton
The Coal Porters
Justin Rutledge
Jason Ringenberg
Daniel Wylie
Damien Jurado
Billy Childish
Simple Kid
Pete Anderson
Corb Lund
Stewboss
Andy White
Holly Golightly
Darren Hayman
The Nightingales
Wilko Johnson
John Power
Black
Heavies
Hank Wangford
Scott H.Biram
Jim Jones Revue
Otis Gibbs
Jackie Leven
The WIYOS
Michael Weston King
Woody Pines
The Answer
The Fabulous Penetrators
Pete Molinari
Doug Paisley
Singing Adams
I See Hawks In LA
Nelson Bragg
Phil Lee
The Sweetback Sisters
Elliott BROOD
Charlie Parr
Joe Buck Yourself
Wes McGhee
Rick Shea
John Murry
Delaney Davidson
Beverley Smith &
Alice Gerard
Miraculous Mule
Danny & The Champions Of The World
Urban Voodoo Machine
Our regular home is now at the Leytonstone Social Club – just minutes from Leytonstone Underground and Leytonstone High Road Overground stations. And do you know Leytonstone is now so hip it's called The Stone. Yeah, me neither.
That's where you'll find us EVERY Wednesday and on the 2nd and the 4th Saturday of the month – with some specials thrown in now and then as a chaser. We also do more occasional shows at The Hare & Hounds in Leyton, The Red Lion in East Ham, and The Abbey Arms in South London.
What's Cookin'… a little bit country, a WHOLE lotta rock 'n' roll… plus a number of cross-bred genres yet to be given a name. Come get some!
A labour of love … The music it's dedicated to — country, blues, bluegrass and old-time rock 'n' roll — isn't going to grace NME, but it will win the hearts of any doubter who drops in.
Rehabilitating the reputation of pub gigs after years of tribute acts and ageing blues bands – with nights that are intimate and, above all, uproarious fun
JAMES EAGLE
THE MORNING STAR
The reliably excellent club continues to pursue its agenda of 'rockin' country-fried music', which often stretches to embrace the more alt.rock/indie end of that spectrum